Sagan is not the star of the blog this week. He has been virtually ignored as much as anyone can ignore a teenager. We will get back on track now that Jingles is gone.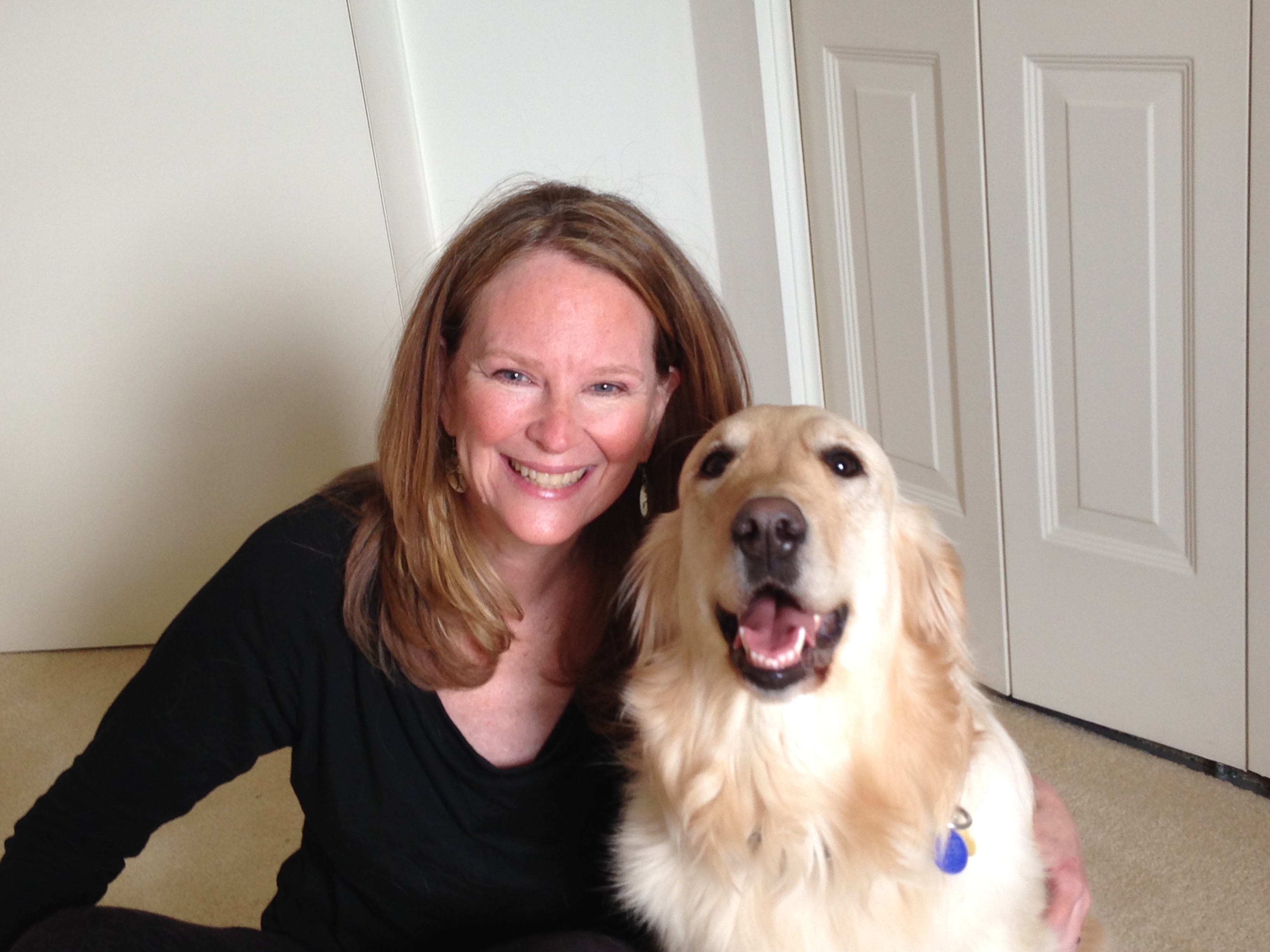 The picture above shows Mel and Jingles posing for a picture on March 8, 2014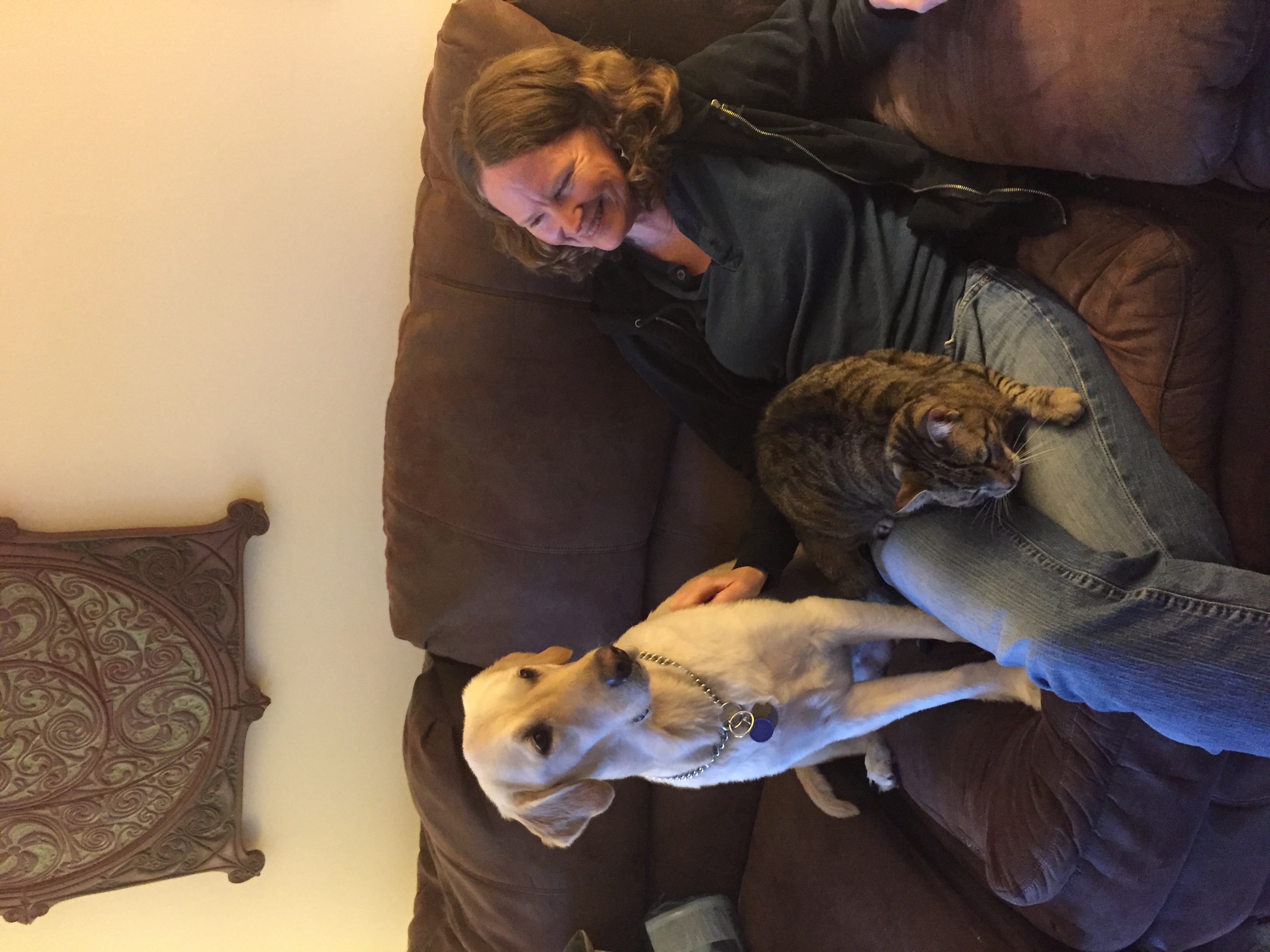 The picture above shows Mel with Jingles and Rowan the cat sitting on the couch on October 19, 2015. Rowan is laying on Mels' lap and Jingles is at Mel's right side.
For those of you who do not know, Jingles was my fourth guide dog from The Guide Dog Foundation in New York. She was a golden retriever and she was absolutely the most devoted guide I have ever had. She was very calm and quiet. She never barked out loud except when she was dreaming. She went along her way Friday with help from our vet. She had advanced kidney disease which we had been treating for about three years. I am so grateful to have a vet who was willing to come to our home. Jingles was calm and engaged with us until the very end. She will be cremated. I will put some of her ashes in all of my plants inside and outside my house.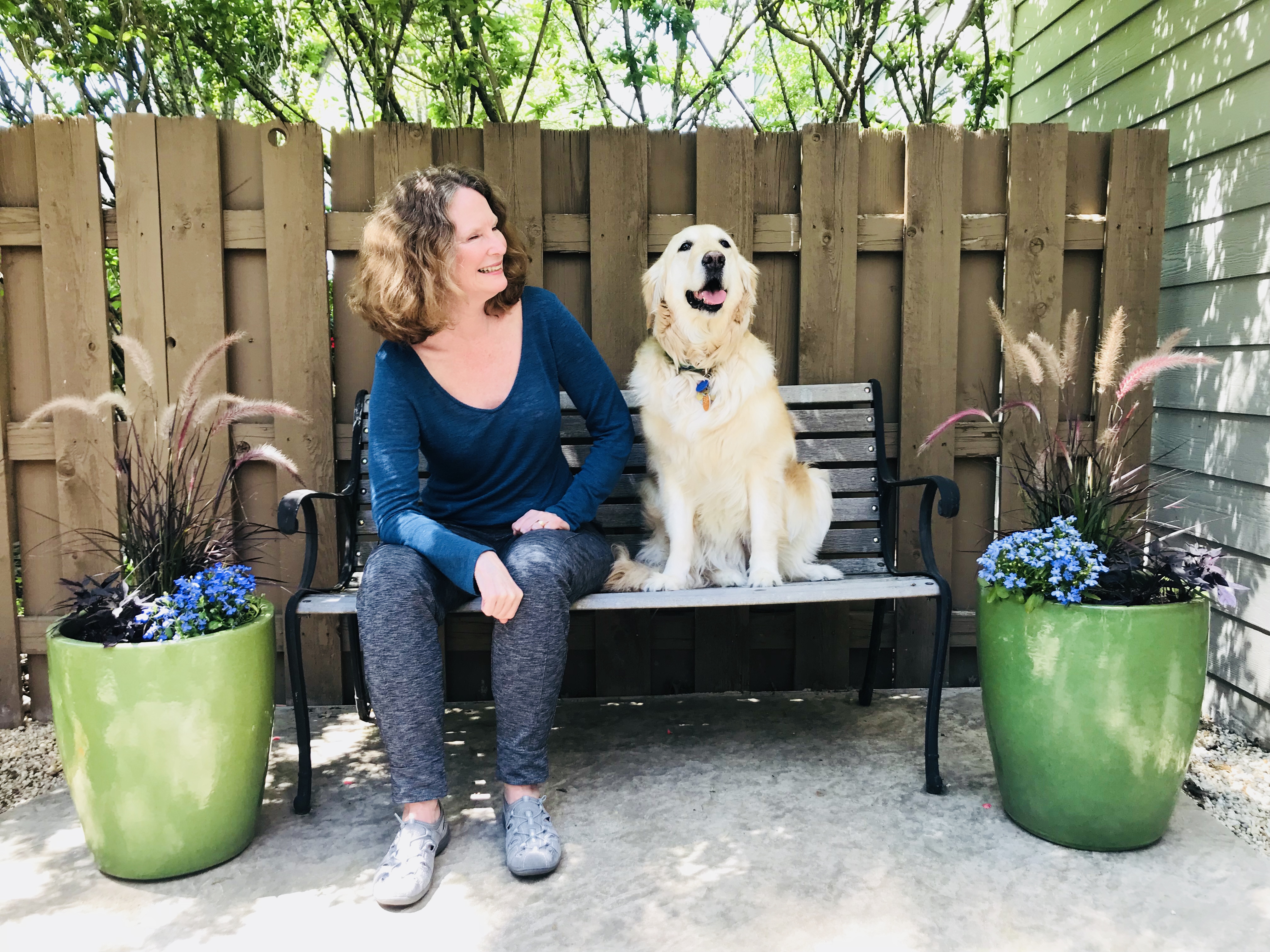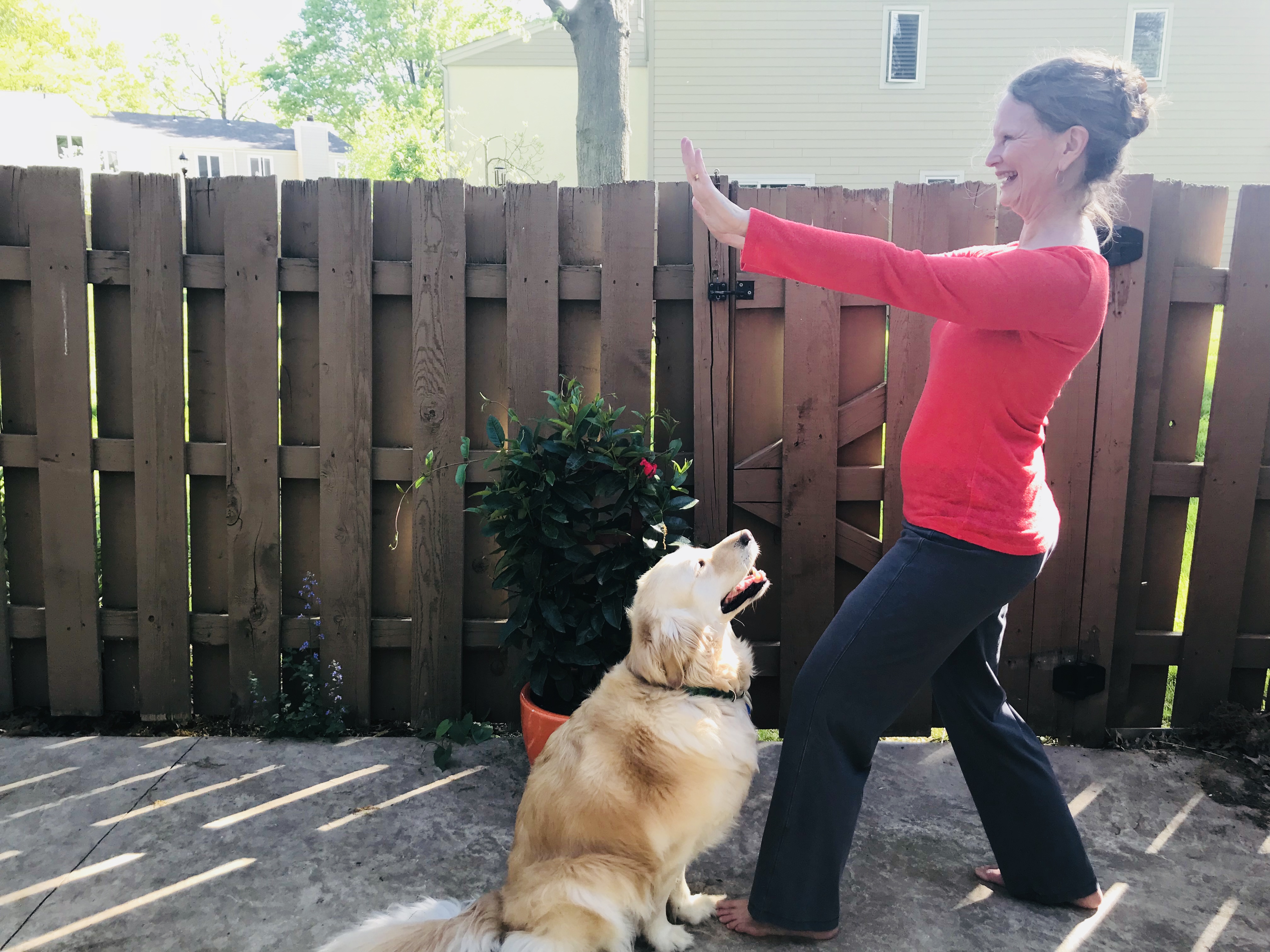 The 2 pictures above show Mel and Jingles on the outside patio in May of 2018. Mel is sitting on the bench with Jingles in the first picture and she is doing a balancing pose while Jingles looks up at her in the second picture.
Jingles had to be retired after she had a seizure caused by a pesticide treatment applied in my HOA community. She was only 7 years old at that time. She came very close to dying again after another application in the Spring of 2020. I feel strongly that these exposures to dangerous pesticides were the cause of her illness. She was the canary in the coal mine.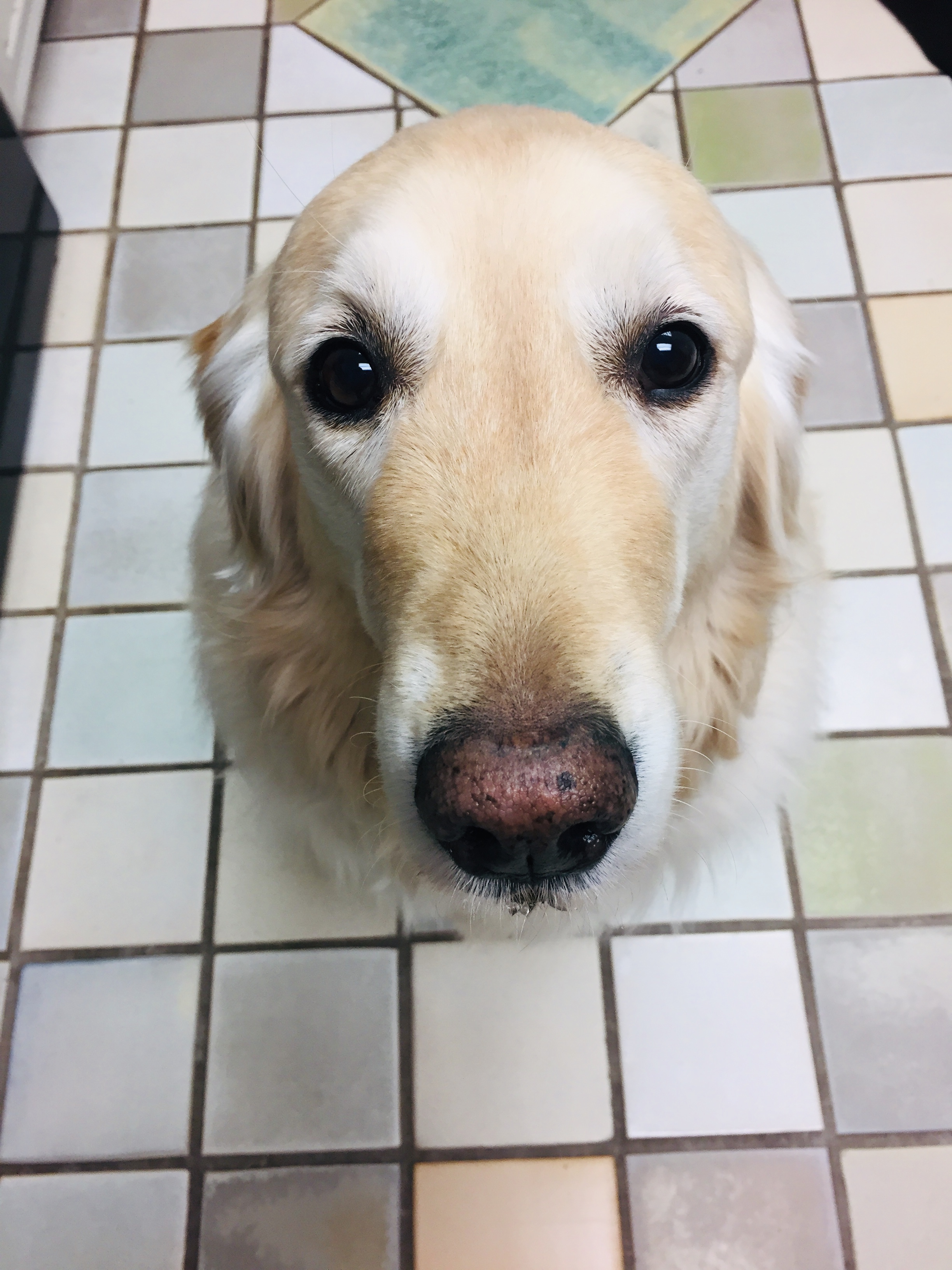 The picture above shows Jingles in January of 2019. She is sitiing in the kitchen looking up at the camera.
Because of her, I went on a campaign to educate my neighbors and anyone else who would listen that pesticides are killing our pets and wildlife. Wildlife, like people who are blind, can not read pesticide application signs. It is up to us to ask questions of our community and municipalities as to what is being sprayed on our athletic fields and playgrounds where we walk our dogs and our children play. It is up to us to use our voices to declare that using pesticides where we live and play is not acceptable. Please be aware that there is a great chance that you and your dogs are being exposed without your knowledge. Your dog may be getting kidney, liver, thyroid diseases, and cancers due to pesticide exposures. Please educate yourself about what is going on in your community and then speak up about it. There are many alternatives to conventional landscape practices. You can be part of keeping our guide dogs and all the other creatures safe. Being silent is being complicit. I want the death of jingles to serve an even higher purpose than being my loyal guide for as long as she was able. Please start asking questions so you do not go through what I have with Jingles. She was a great companion and guide and I will miss her very much.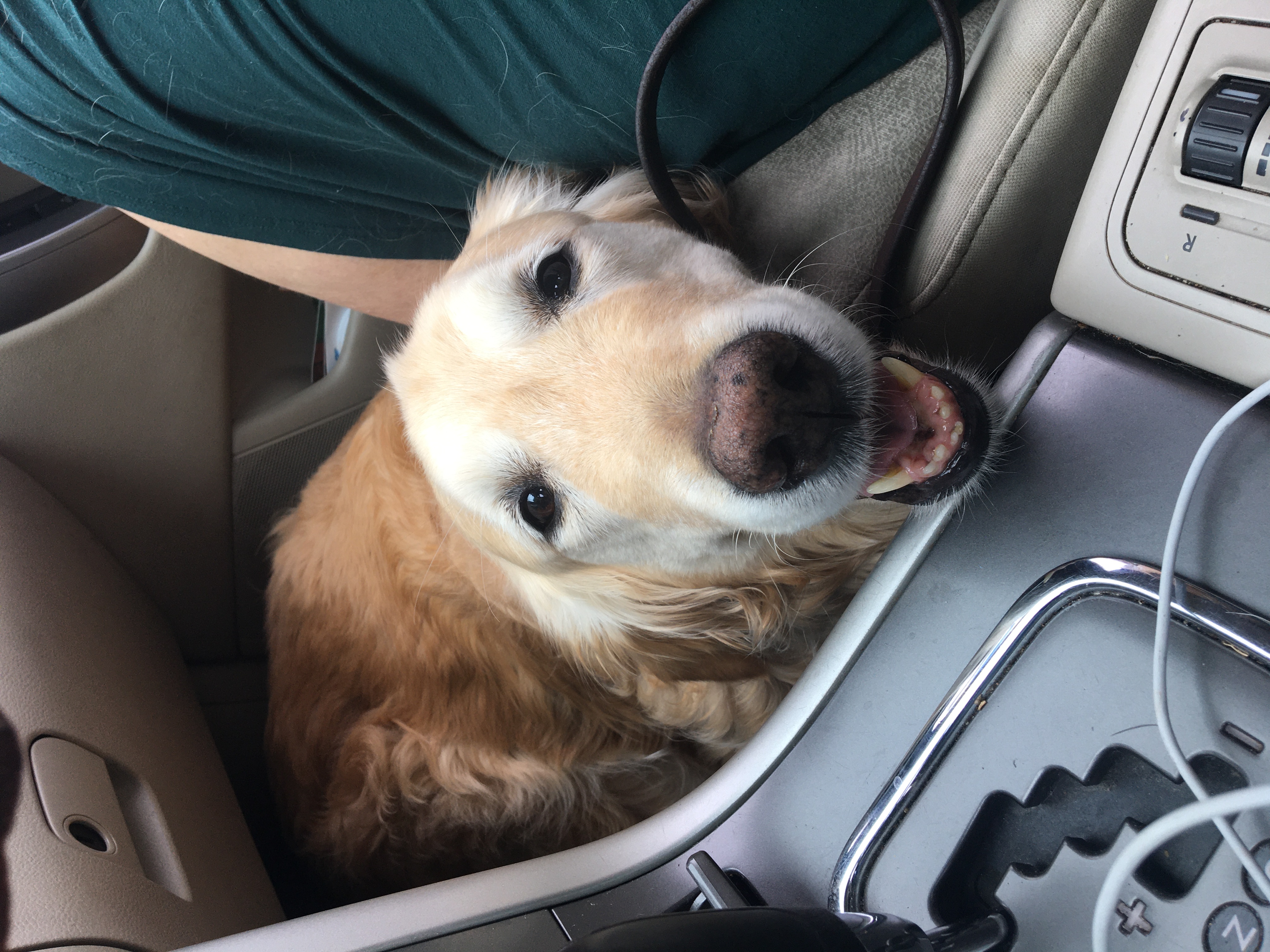 The picture above shows jingles in the car going to the store on May 28, 2020. She looks like she is laughing.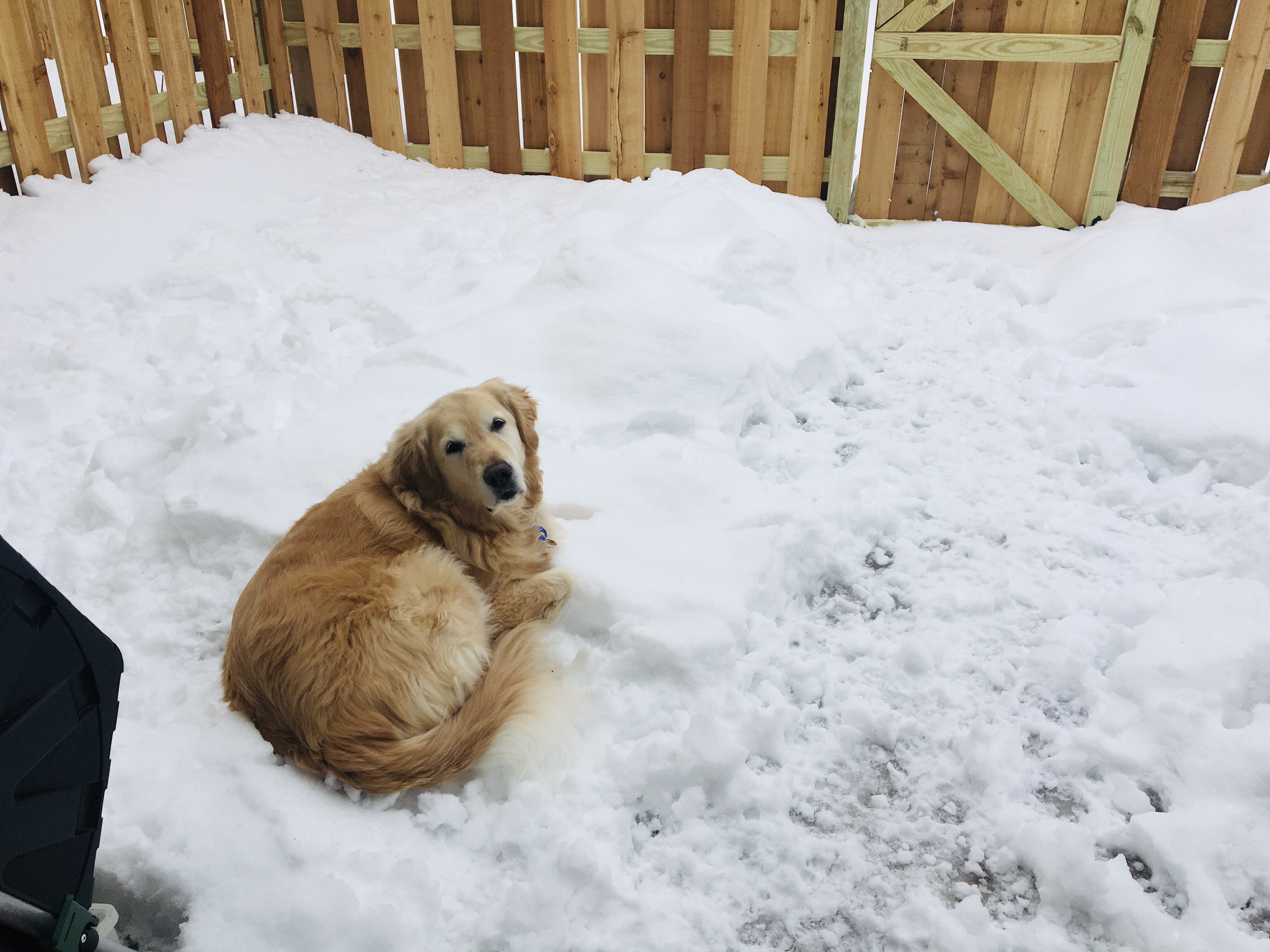 The picture above shows Jingles laying in the snow on the back patio February of 2021.