Sagan's eyes are looking so much better. We began tapering his Prednisone last week to half of what we were doing at first. He is still lethargic and his head looks strange. The vet calls it "pred head". His head is looking skeletal. I hope it returns to normal when we are over all this. I am concerned about long term effects of the drug but there is nothing I can do except and hope that it will all be over soon.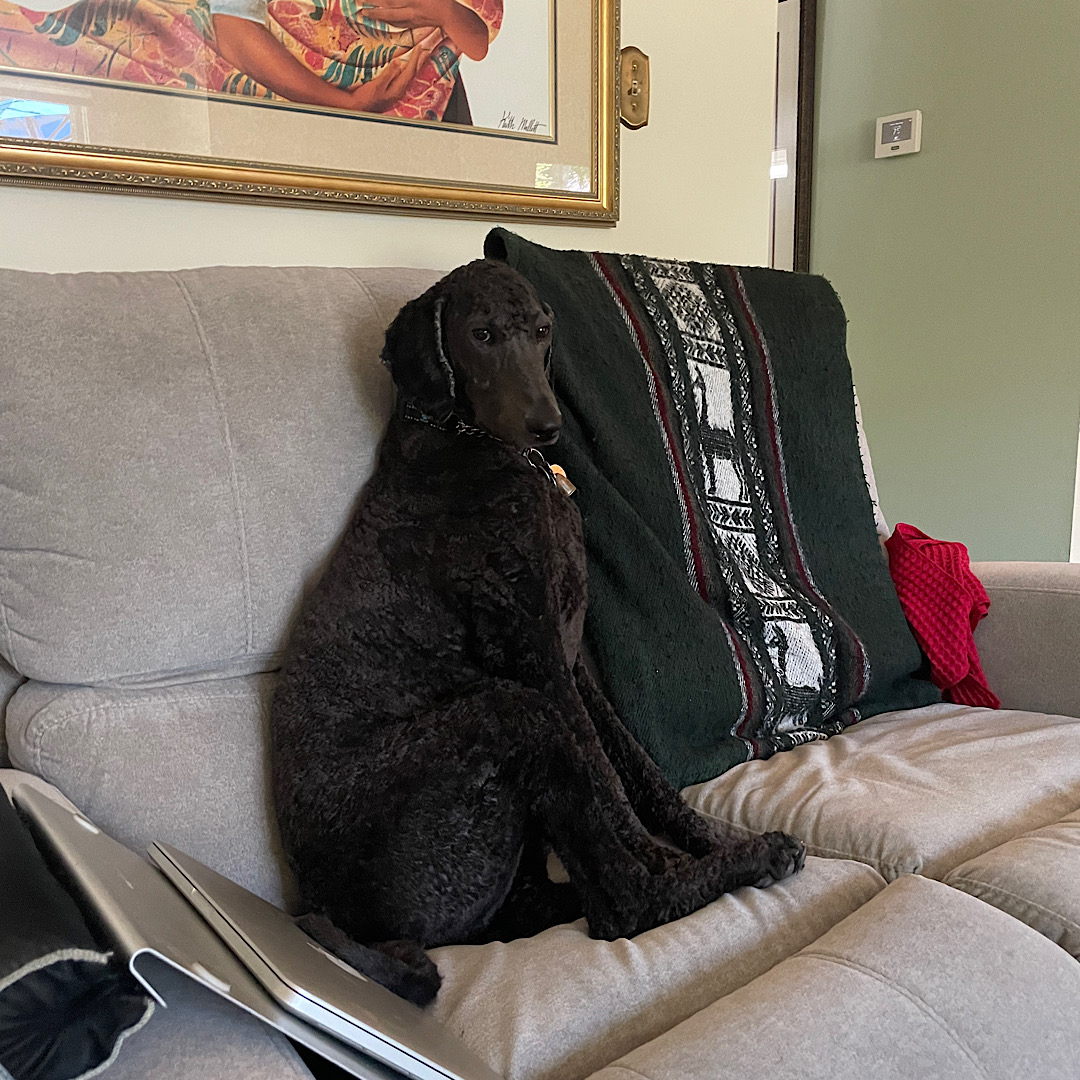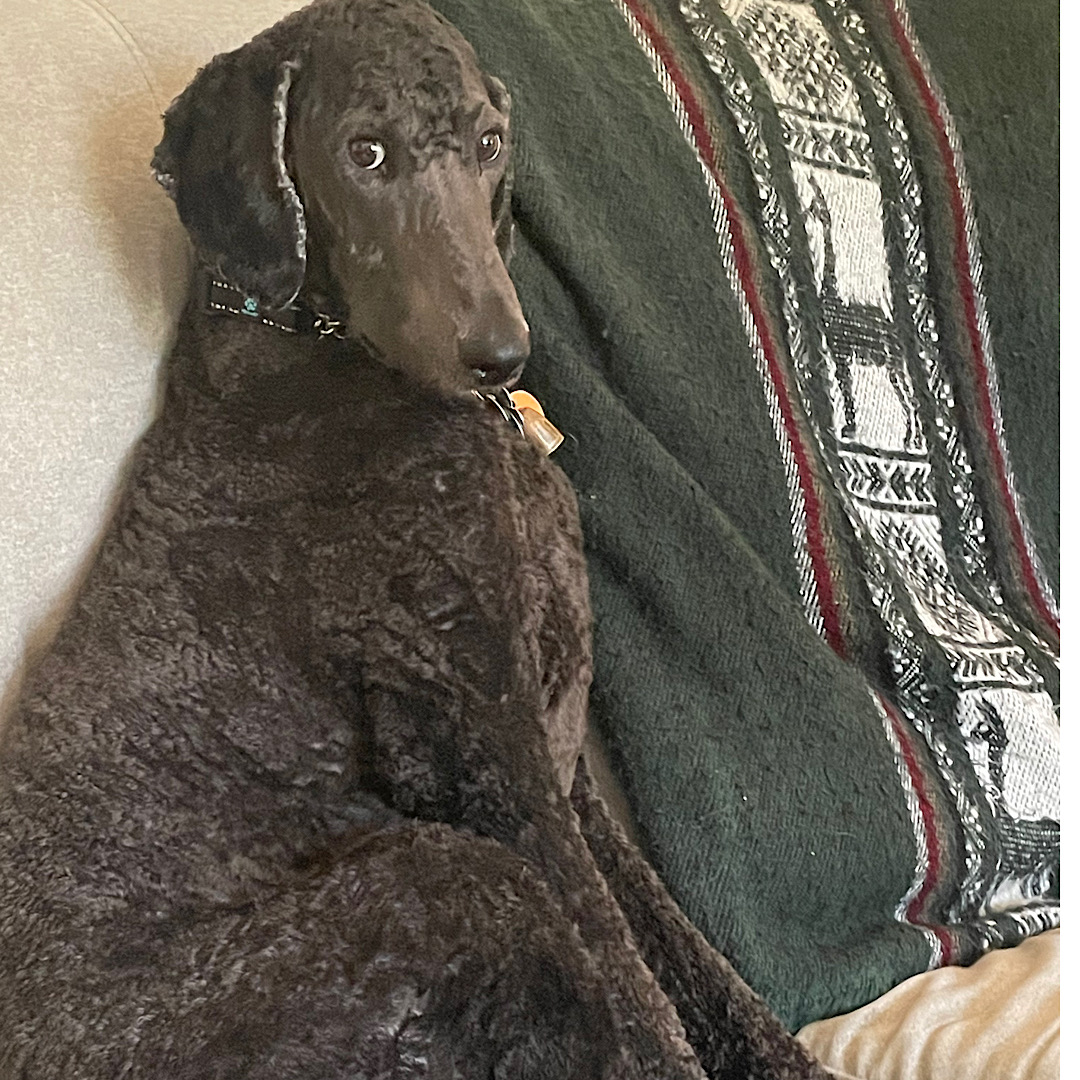 The 2 pictures above show Sagan sitting on the couch. He has a very serious expression as he stares at the camera.
We have begun taking him for shorter walks when the weather is cool. His guiding is quite precise and that thrills me no end. Today I tried teaching him about overhead obstacles and he seemed to get it. It was a low branch which was not a perfect training setup for us. I do think he realized that he was supposed to do something. It is up to me to be more clear with my directions. He guided me perfectly right up to a huge truck that was parked across the sidewalk and he took me around it with perfect guide dog form and grace. I was elated! We are careful not to stress him out or allow him to get too hot. Susie, the trainer comes back this week and I think we will start working seriously on overheads.
Stu and I needed to go to an appliance store to look at models of stoves and other appliances for our new home at Rachel Carson EcoVillage. http://rachelcarsonecovillage.org. Finding appliances that work for people who are blind is no easy task. Anyway, we took Sagan in harness with me in control the whole time. He followed Stu perfectly except for a few bumps. I showed him that he needs to stop before we bump into Stu and he understood after two mistakes. I am so so glad to know that his brain is working well. He took me all over the store turning in whatever direction I asked him to whether Stu was in front of me or not. The sales person was so impressed and so was I.
That is it for this week. I continue to work with my sadness and anger around the whole vaccine issue but I will get over it with time. I am holding the vision of Sagan being a perfectly healthy dog who lives a long and vibrant life. Maybe you will do that too for us.