Last year on Mother's Day I cried because I was so exhausted after having Sagan home for about 2 weeks. My family told me to go to bed and I did that gratefully. This year I did not cry once. My husband let me sleep and took care of the boy most of the day. What a huge difference a year makes.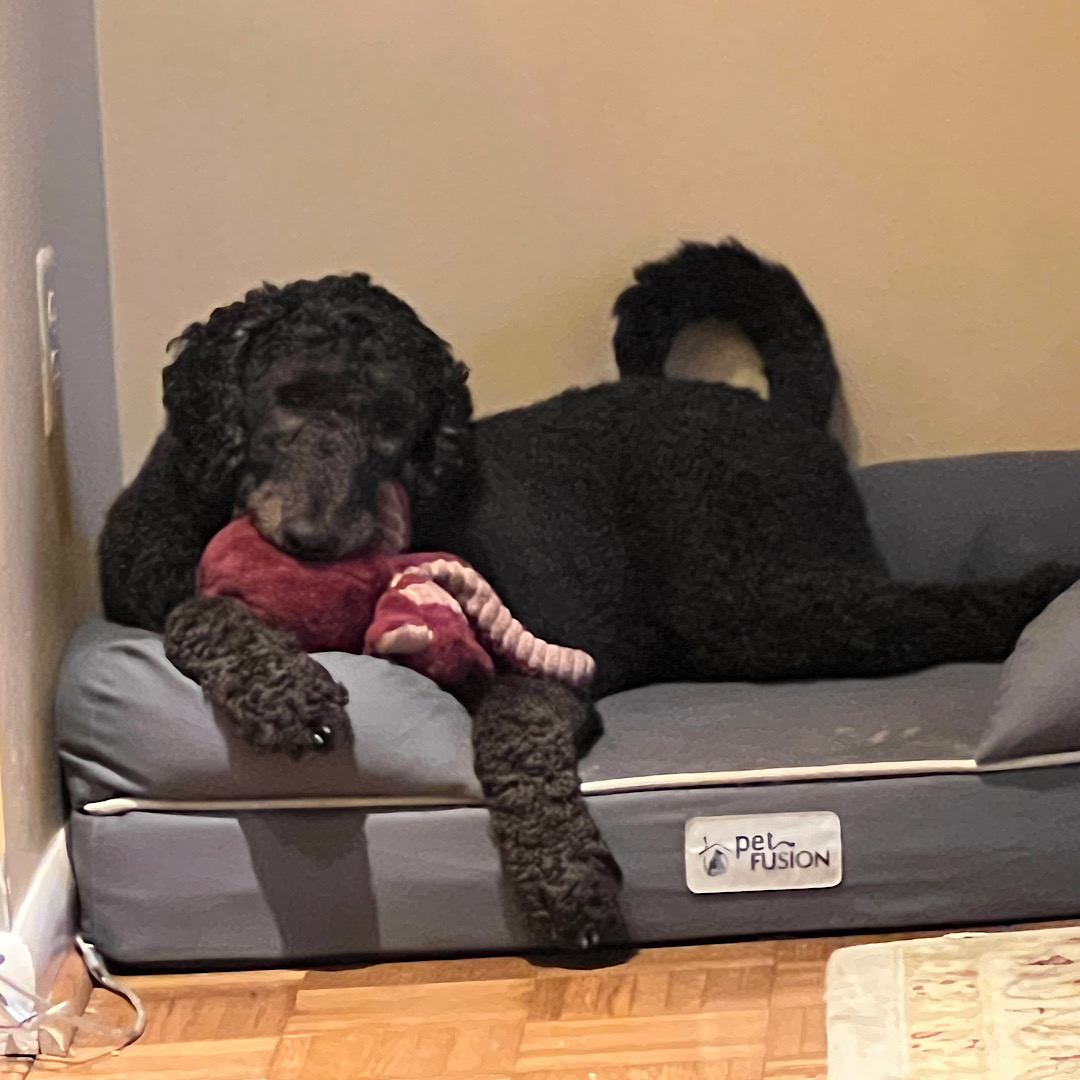 The picture above shows Sagan laying on his bed with his toy octopus in his mouth.
The biggest news this week is that I got a shorter harness handle. It is an almost miraculous improvement. I took my first real walk with him. He stopped at the curbs perfectly with a hard stop at the up and the down. I started to cry then because it felt so good to have a dog with a nice pull and pace. It was a short walk with no major distractions. He was so incredibly good! My husband and the trainer have done such great work with him. I planned for me to do most of the walking but my body had another idea. My feet and knees are much better now so the timing is perfect for me to work with him myself in harness. I believe that life unfolded just like it was supposed to and it is all good. My husband and the trainer will still be doing the long walks for now. I will need to build up my stamina and confidence. I am so grateful to Stu and Susie for getting to this milestone.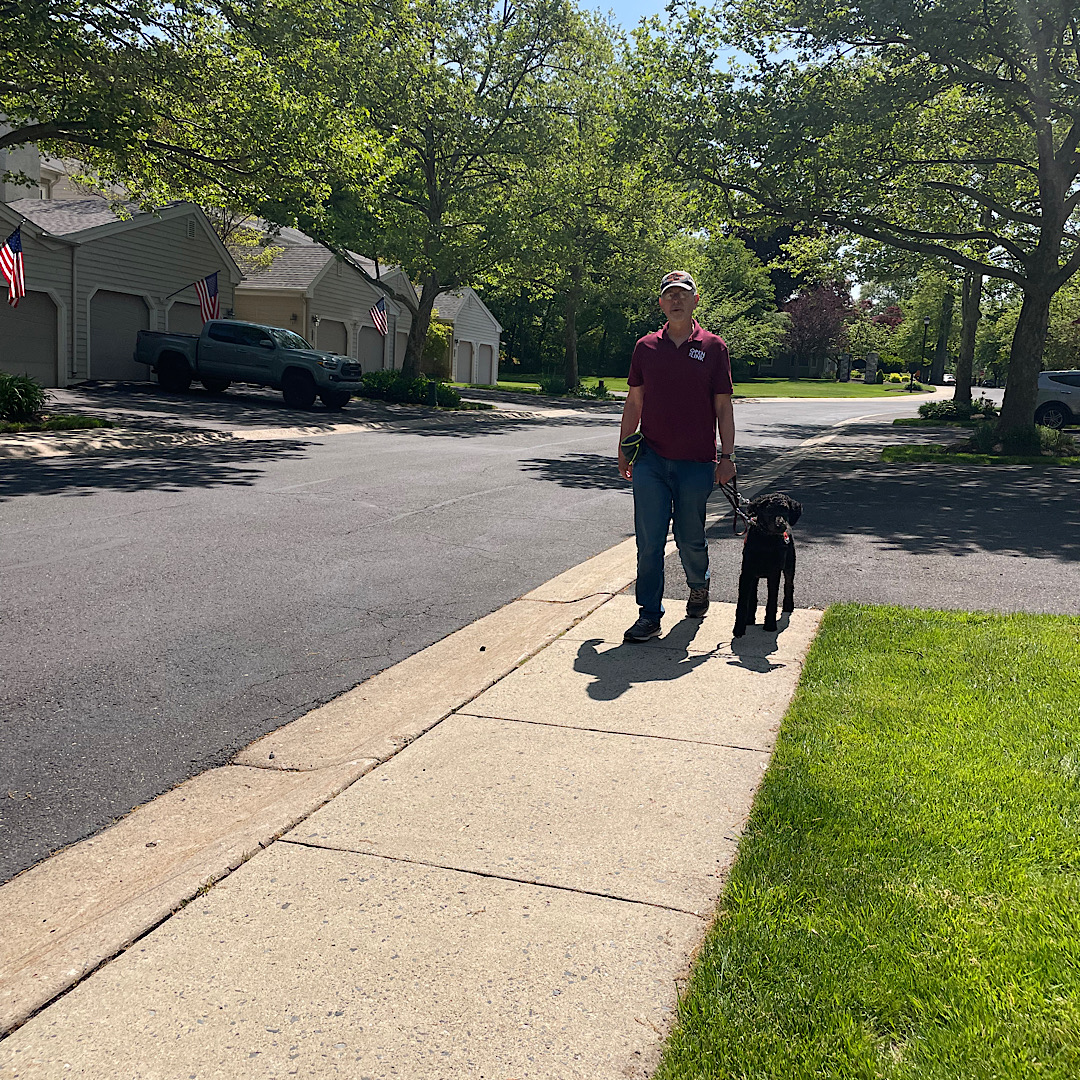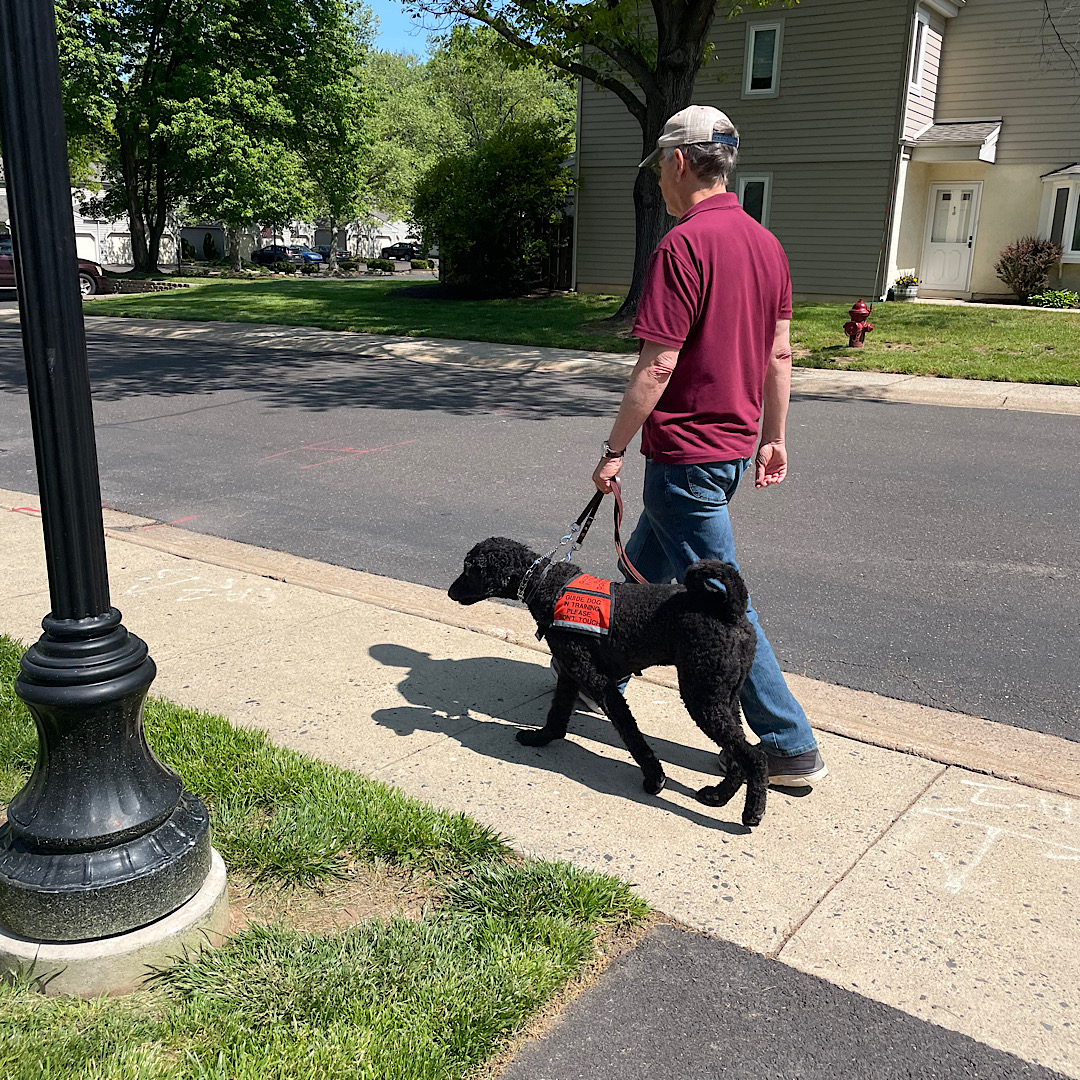 The two pictures above show Stu training Sagan on the sidewalks with a recognizable person standing nearby.
This week my oldest son is getting married. Sagan is going on his first big trip. I admit that I am worried more about what to pack for him than I am myself. I want so much for him to have good manners. I will need to keep myself calm so that it transmits to him. We will be visiting Rachel Carson EcoVillage where we will be moving at the end of this year. I hope to have him in a harness for a short walk. I will report about that next week with wedding pictures.