I got off my blogging schedule due to knee surgery on April 5th. I have been self absorbed last 2 weeks with my own recovery. Fortunately, Stu has willingly taken over being a single parent for Sagan and feeding me as well. I feel very grateful to have such a willing partner in this owner training experiment. It has been somewhat challenging for me to let go of control of feeding and general care for Sagan, but Stu is doing a great job. My fear is that Sagan will transfer his devotion to Stu but I think in the long run, Sagan will understand his job and be devoted to both of us. I don't have much choice so I am choosing to be optimistic that Sagan is smart enough to figure out his place in life.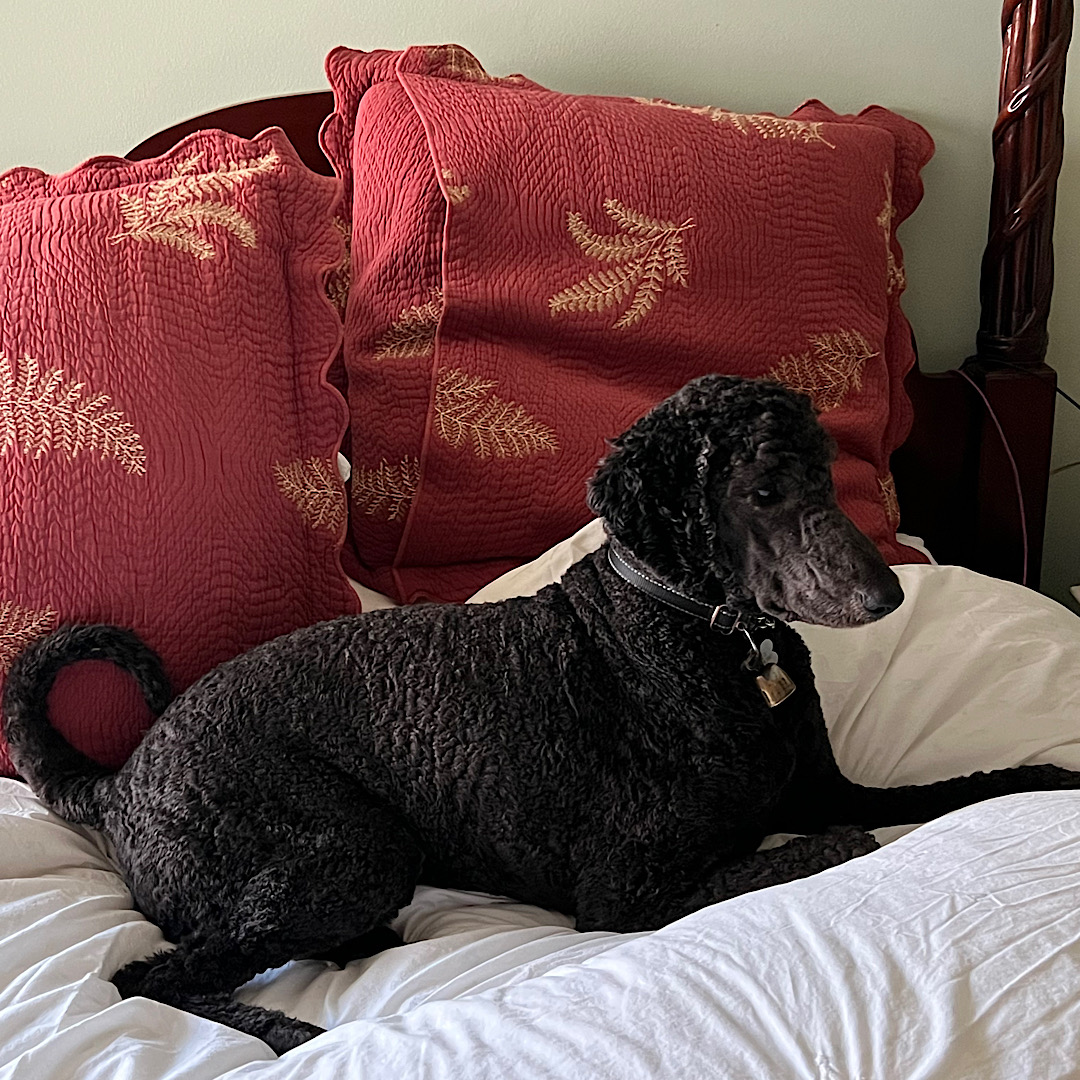 The picture above shows Sagan being regal on the bed.
Sagan has truly turned a corner in terms of his maturity and ability to generalize behaviors. Stu reports to me everyday at length after their daily ramblings out in the world. The report just gets better and better everyday. They went to the farmer's market uptown this morning for the first time. There were lots of dogs, children, and the crowds are closer than Sagan has seen. Sagan noticed what was going on around him but his work was not compromised. There were children walking in front of him, dogs in the distance and up close, and lots of noise. Stu said he kept to his tasks with minimal vocalizations and pulling toward the distractions. This is fantastic news to me. My boy is growing up.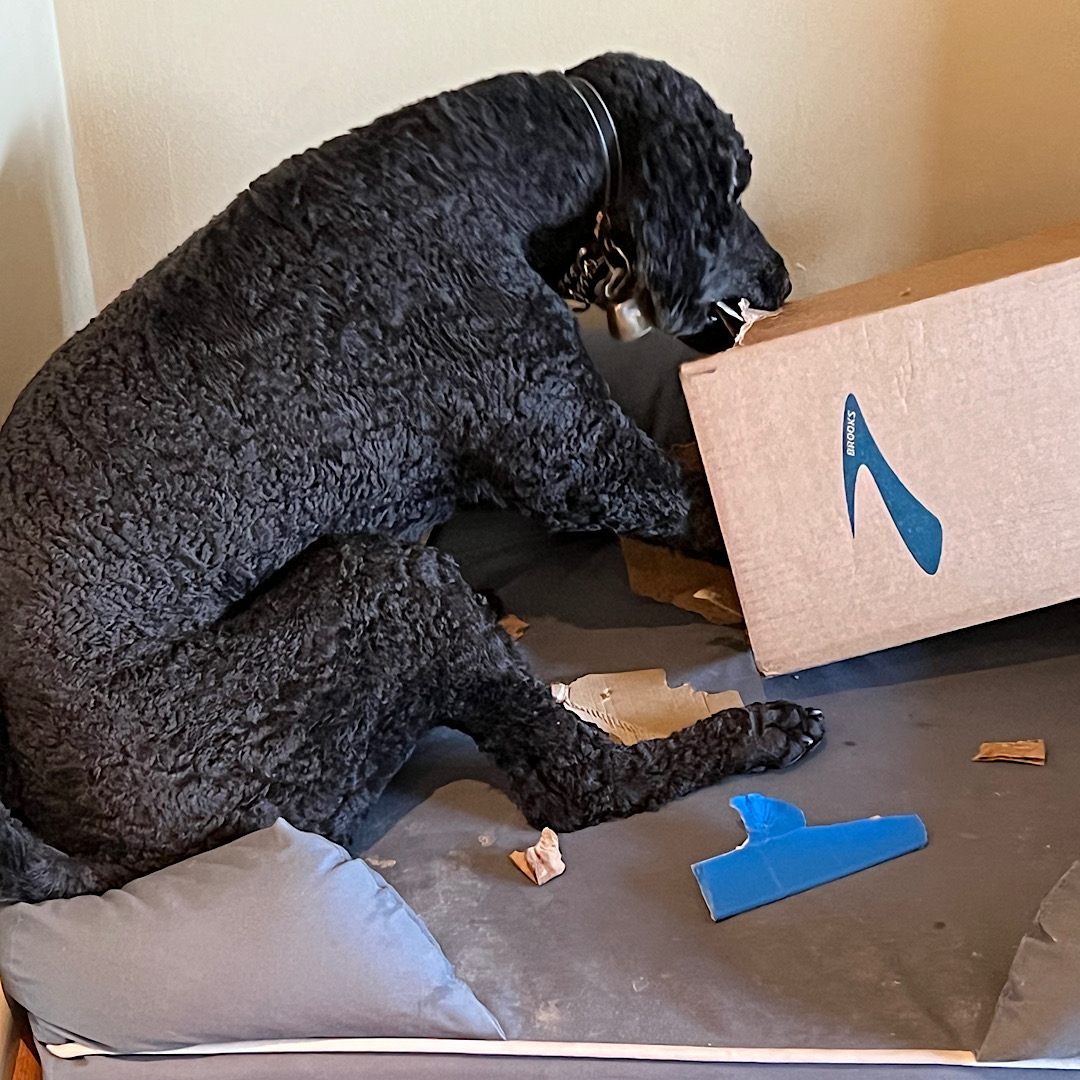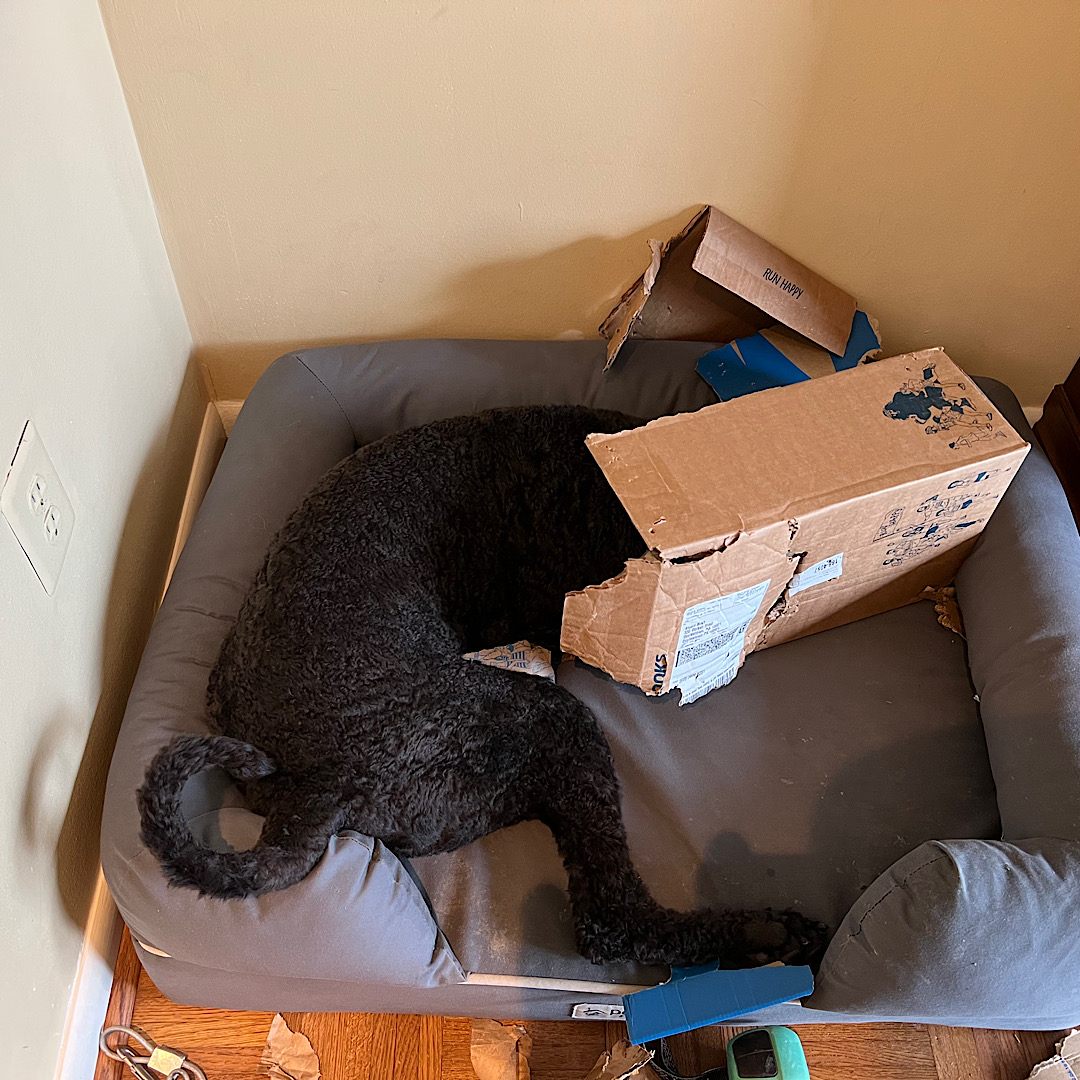 The 2 pictures above show Sagan laying on his dog bed while playing with an empty box.
I received Sagan's new custom harness this week. It is royal blue with a black handle. He looks very professional in it. I have only tried it on him once to make sure it fits. Starting today, i will begin exposing him to it in a positive way. There will be lots of treats and very low key exposures. My plan is not to have him really working in it until I am healed enough to take charge. I am going to need to relax into taking it slow and embracing turtle. The harness training will be a new level and I am not sure exactly how we will do that part. I have lots of support though so I feel confident that we can do it. Sagan is a genius and I think as he matures he will do his work well.
I chose to buy a harness from Julie Johnson. She custom makes dog gear and I loved the harness she made for Jingles a few years ago.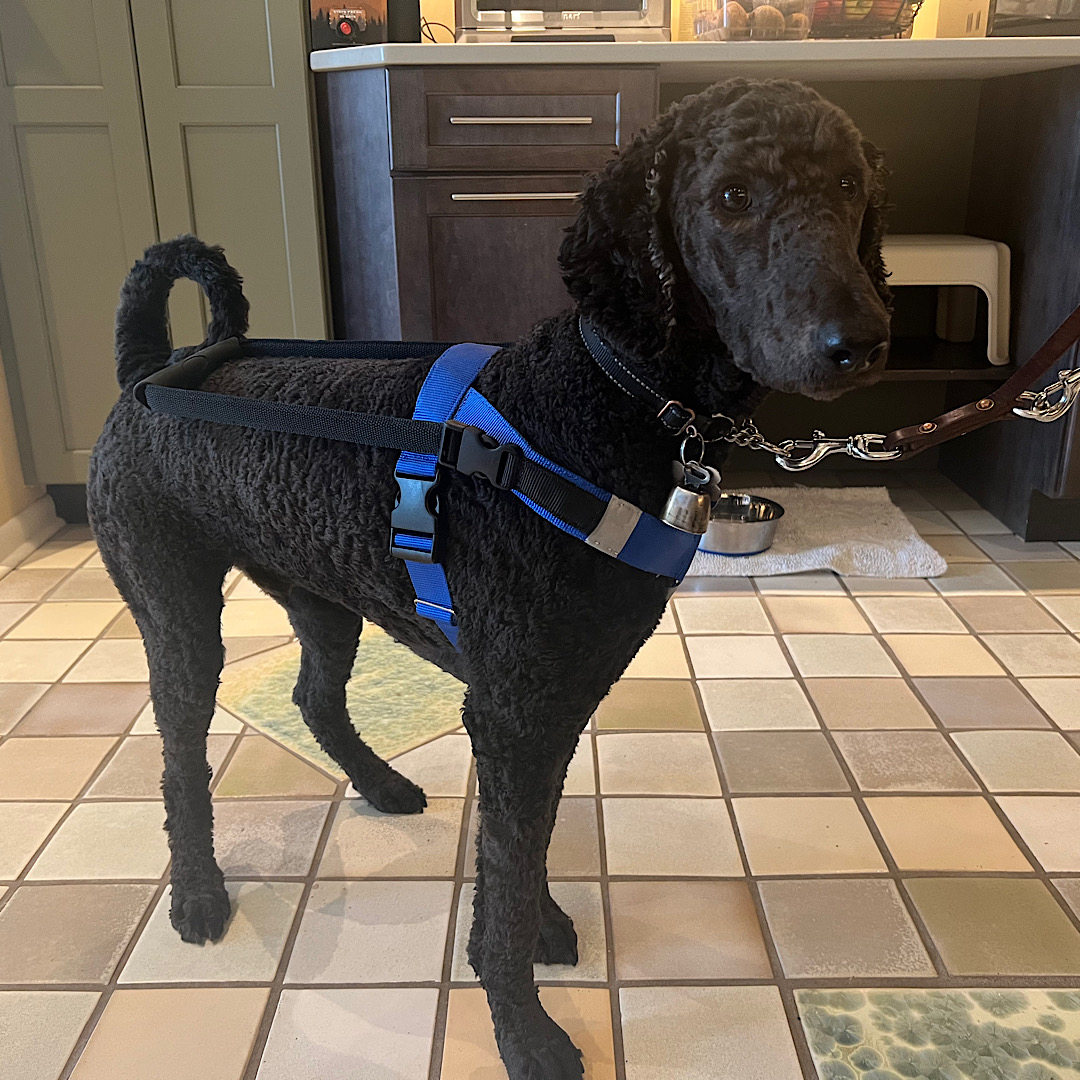 The picture above shows Sagan in the kitchen wearing his new blue harness.
I think I promised to report on my effort to teach Sagan how to take a deep breath. Well, that will come later because I just didn't feel like working with him. Here is the link to the video on how to do it. There are some annoying ads before the actual video.
https://www.youtube.com/watch?v=bdffTkxqlZQ
Next week I start physical therapy and I hope to take Sagan to some of the visits. I will work hard to get my body back in working order because I am impatient to get out with my boy.